Gemmology, Guided Tours, Workshops and more
Explore unforgettable Japanese experiences.
Pearls & Jewellery Tours in tokyo
Guided Tours in Tokyo
Are you passionate about pearls and gemstones? Whether you're on vacation or living in Tokyo, we can show you the hidden gems that Tokyo and Japan have to offer. Choose our standard tour to visit pearl markets and carefully selected shops where you can buy loose pearls or ready-to-wear jewellery. Or tell us more about your interests and we organise a custom-made guided tour for you.
We would love to teach you the history and other insights about the Japanese pearls.
what to expect
Visit hidden gems in Tokyo

Learn about Japanese pearls

Buy loose pearls or ready-to-wear jewellery

Standard or custom-made tours available
Gem Museum Tour in Kawaguchiko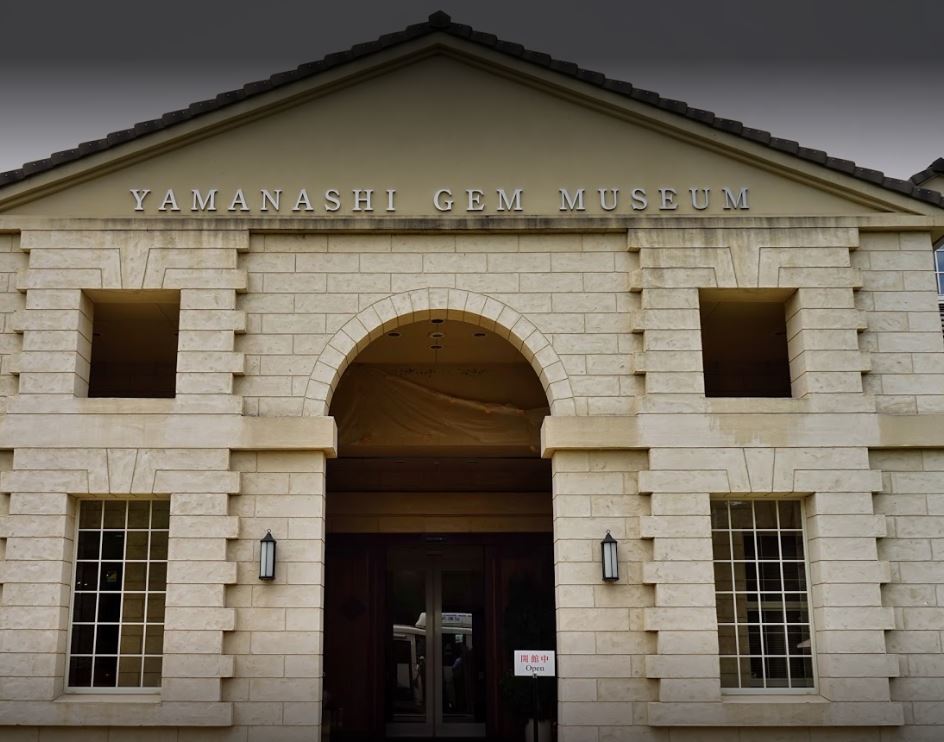 Guided Tour to Kawaguchiko
Kawaguchi is located in southern Yamanashi Prefecture. Enjoy stunning views of Mt. Fuji and visit the famous Yamanashi Gem Museum. This museum shows a wide collection of all kind of gemstones, faceted as well as rough crystals from Japan and many other countries. Beautiful is also the displayed art of carving from Idar-Oberstein. A fantastic collection with lots of information for everybody passionate about gemstones!
Kawaguchi is just a 90-minute-bus-trip from Shinjuku/Tokyo.
what to expect
Visit Yamanashi Gem Museum

Visit the small town of Kawaguchi

Enjoy the stunning view on Mount Fuji

Customized your trip by adding a night or a visit to the famous Kimono Museum of the artist Itchiku Kubota
Pearl Farm Tours in Japan
Visit a Pearl farm in japan
Coming soon!
We are working on our Pearl Farming Tours. Send us a message if you are interested and we will inform you as soon as we have our first tour ready.
what to expect
Visit a Japanese pearl farm

Learn about the pearl cultivation process

Buy pearls on your trip and tell your clients the story of your handpicked pearls

Guided tour by a certified gemmologist and translator (Japanese, English, German, French)
4 mornings
BEADING WORKSHOPS
Beading Workshops Tokyo
Join our brand new beading club in Tokyo and learn how to design and make unique jewellery for yourself or as a gift. If you're passionate about pearls and gemstones then join us for one of our upcoming workshops.
what to expect
Learn how to string your own pearl jewellery

Create your own designs

Perfect as a treat for yourself, a gift for someone special, or to start your own business
Redesigning your Pearl Jewelry
Redesigning your Pearl jewellery
Are you not happy with the design of your pearl necklace or bracelet? Would you like to add silver, gold or gemstones? Or would you just like to have it cleaned, restringed and make it look like new again? Conact us, we would be happy to make your dreams come true.
what to expect
Make your pearl jewellery look new and fancy again
Gemmology & Appraisals
We offer the following gemmological services:
Gemstone identification

Appraisals for gemstones and jewellery

Sourcing or buying gemstones
what to expect
Professional consultancy

Transparent pricing
About
TheGemGalleries is a platform for gemmology, jewellery design and guided educational tours.
As a Gemmologist FGA / DGA and business economist from Switzerland, I have 20 years of experience while living in Switzerland, China, Canada and Japan.
Since I relocated to Japan in 2018 I am offering jewellery and pearl tours in Tokyo. It is my passion to show tourists and anybody interested in pearls & gemstones around in the city and introduce them to hidden shops away from the main shopping streets.
TheGemGalleries offers tailor made services for private and corporate clients – these services include educational field trips, gemstone identification & appraisals, investment consultancy as well as business development for companies with an interest in Japan.
I look forward sharing my passion and knowledge with you. To get in touch, please send me a message to Felicitas.Sohm@TheGemGalleries.com.
Best,
Felicitas Sohm
Gemmologist FGA/DGA
How it Started
I began my gemmology and design business in 2008 in China, sourcing the best quality freshwater cultured pearls for my clients and organising educational pearl workshops. I studied gemmology at the Gemmological Association of Great Britain and became certified after writing the exams in London, England. My interests in gemstones started during my early childhood. I grew up in Switzerland where I spent a lot of time up in the mountains, not only hiking but also digging for rock crystals. The sparkle of the stones and the various colours hidden behind the rocks fascinated me, and still do to this day.
Lucid Jewelry
Under the brand Lucid Jewelry I am designing custom made jewerly in my workshop in Shibuya/Tokyo. I love to work with precious metals like silver and gold as well as sparkling gemstones. Please see some of my work on:
Tokyo/Japan & Berne/Switzerland
email: feflicitas.sohm@thegemgalleries.com
phone: +81 (0) 70 1639 5938